We build high-tech.
---
General contractor for complex buildings
We love to build - preferably complexly.
Complex research environments, laboratories, sustainable buildings
Research buildings are complex. Sometimes, they are also sustainable. We like to combine both. We see it as our mission to implement the diverse requirements placed on modern research buildings in such a way that they function reliably. This means that the users of laboratories, lecture halls and other research buildings can focus on exploiting their knowledge for their research. We take care of the rest.
Research places for academics
An optimal working environment for bright minds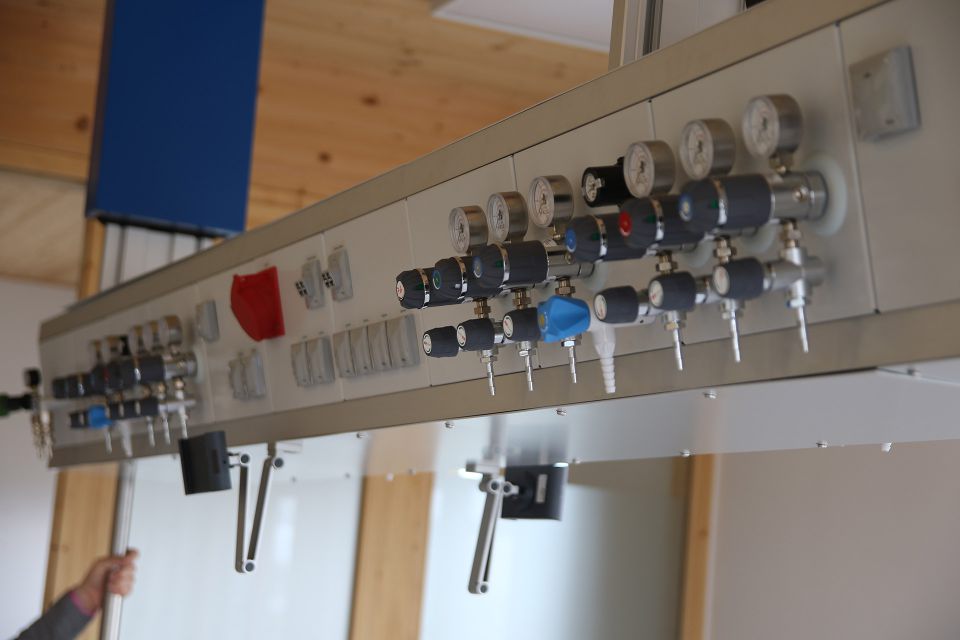 The construction or reconstruction of laboratories is a technically demanding task. Different gases and liquids must provided at the workstation before being drained or extracted again. Power and data connections must also be available. However, it is also important that projects stay on schedule and within budget. The end result is safe workstations in laboratories that offer scientists and students ideal conditions for developing new insights.
In laboratory construction, we offer both the conversion or modernisation of existing laboratories and the complete new construction of laboratory buildings as a general contractor.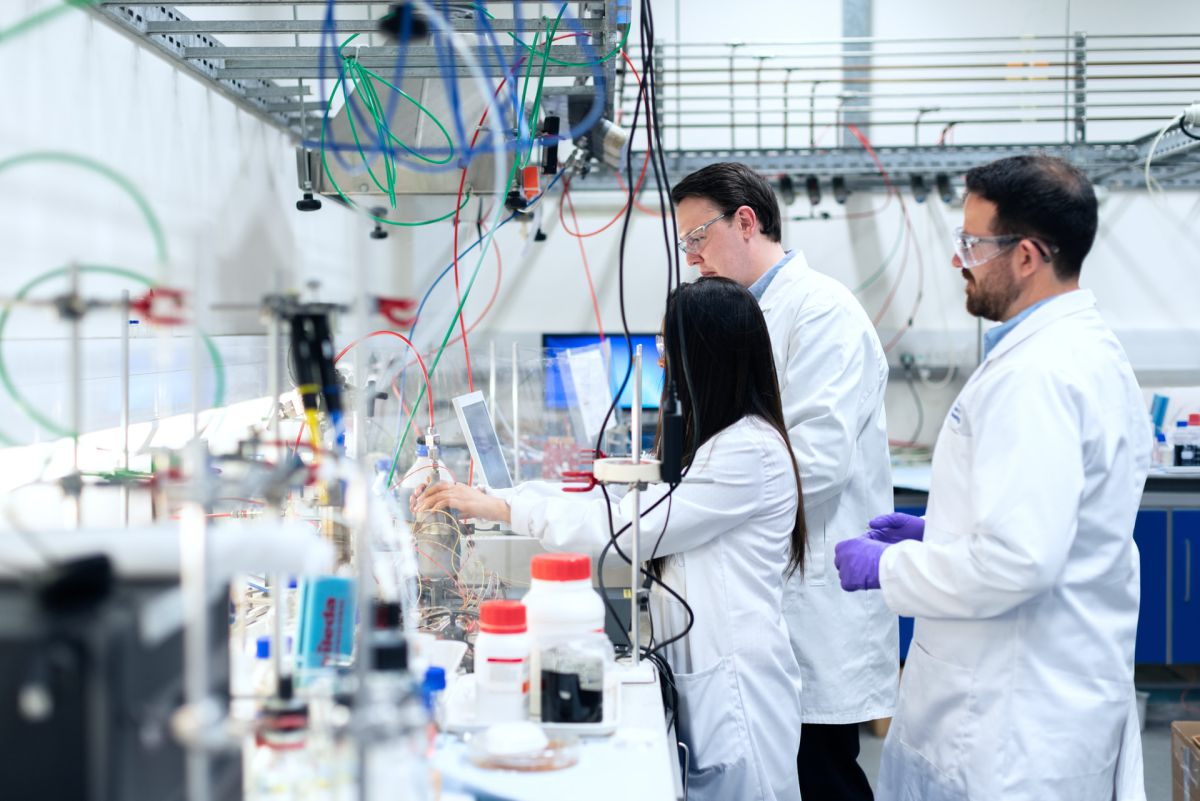 Our scope of services starts with the analysis of requirements. We plan and design laboratory fittings in close cooperation with our customers, whereby the workstations and laboratory equipment are planned in detail and implemented as a prototype. We use existing infrastructure or lay new cables to meet the cable routing needs in the rooms and building. After acceptance and (where necessary) certification, the construction of the laboratory takes place on site. Often, the challenges we encounter on site or via customers lead to the emergence of new ideas.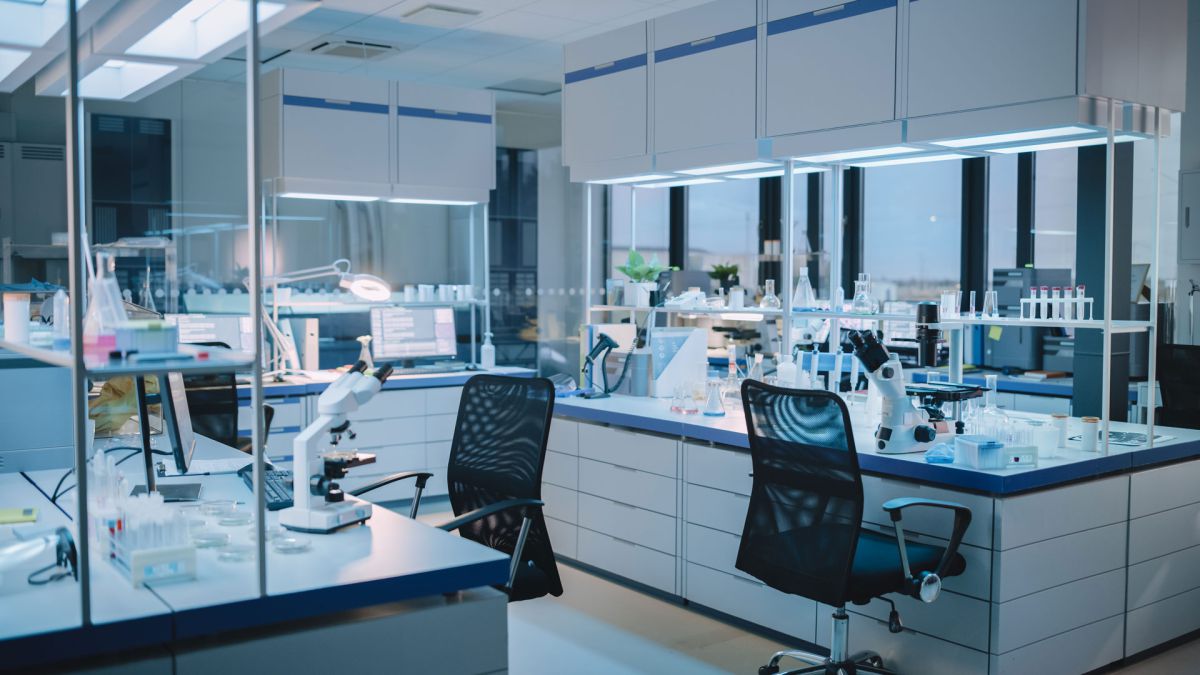 Among our strengths is the fact that clients get everything from a single source. We have expertise from all main trades in-house, and the team works together across the disciplines in an established way. Experienced partners are incorporated into our processes and coordinated by us.  In addition, we develop many solutions and devices ourselves; in the past, for example, we have developed fume hoods and obtained certification. This is what connects us with our research customers: the desire to know exactly how things work and to understand the connections in detail.
General contractor for high-tech construction
High technology with low emissions
Buildings serve a purpose. How exactly can they best serve this purpose? The construction and operation of buildings is often resource-intensive. Is there another way? Building systems are very complex. How can they be useful to users and affordable to maintain? Buildings pose many questions and place high demands on their design. We are happy to respond to these questions with new ideas and to meet these high demands. After all, complex buildings are only useful if they function smoothly.
Research Station Friedrich N. Schwarz
One example of such a newly conceived building is the 'TUM Research Station Friedrich N. Schwarz', a research station of the Technical University of Munich in Berchtesgadener Land. The station was co-planned by regineering and built with regineering as the general contractor. It started with the question: can a wooden building be operated without water, electricity and drainage? We thought so. And if we can think it, we can usually build it.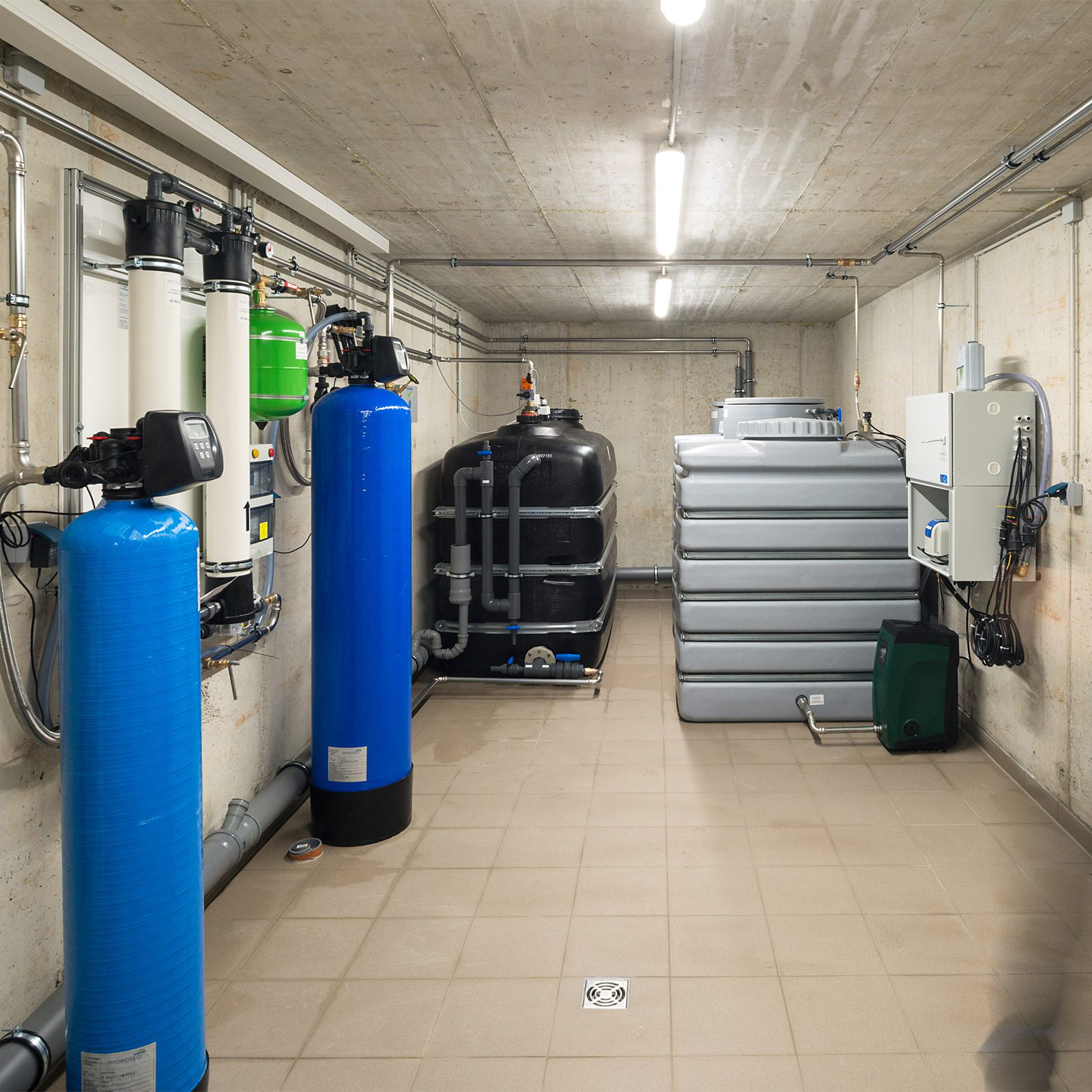 The sustainable timber building was designed by renowned timber construction architect Prof. Hermann Kaufmann from TUM. regineering served as general contractor for the entire construction process and planned the self-sufficiency measures: Water is obtained through the collection and treatment of rainwater. A photovoltaic system with battery storage provides the necessary electricity, while solar modules generate the necessary heat. Two combined heat and power plants running on vegetable oil secure the energy supply in winter months. Wastewater is treated in a biological treatment plant.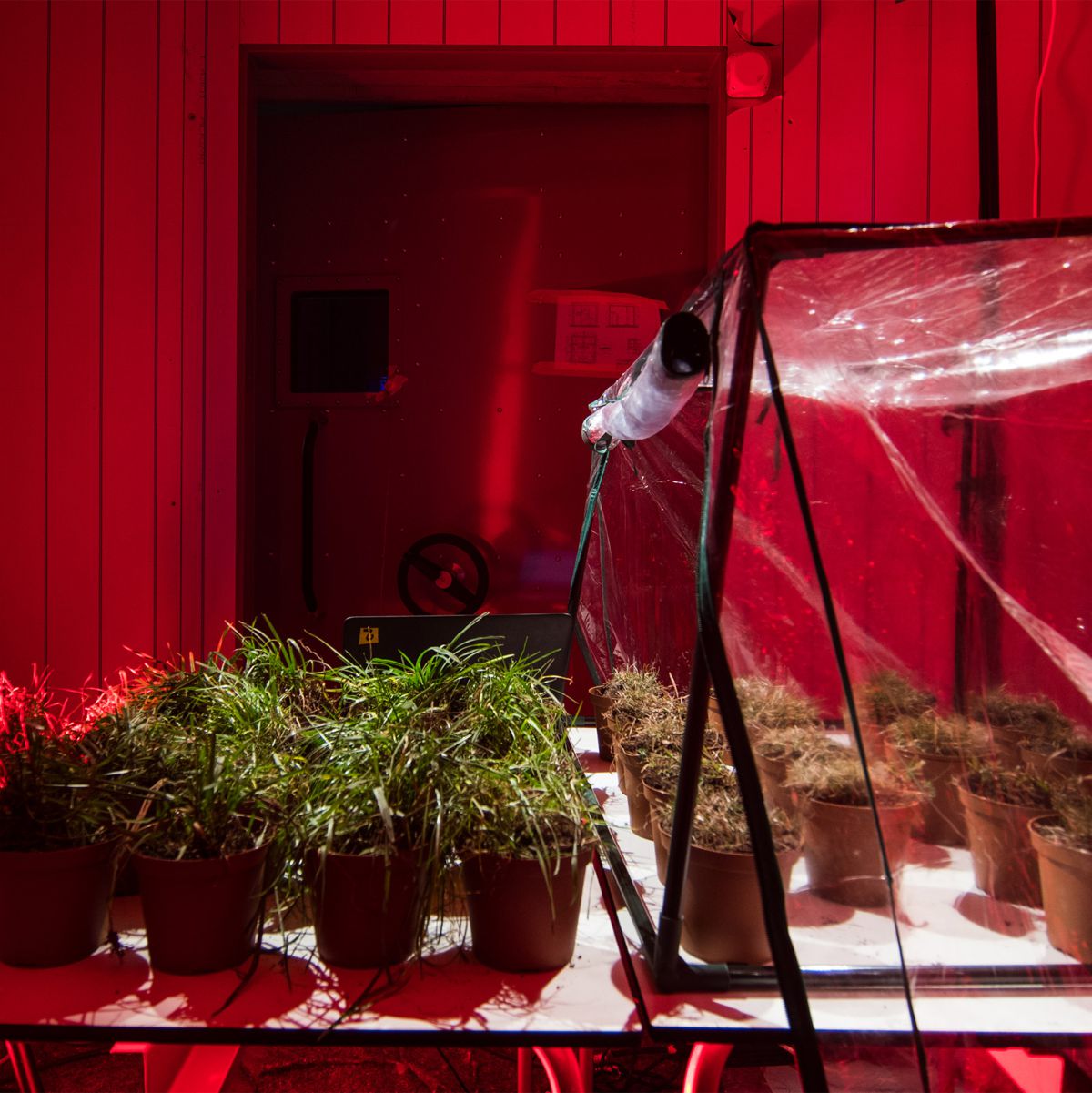 The Technical University of Munich is using the station to research the ecosystem of the Alpine region and to try out new forms of science teaching in schools. In addition to laboratories and seminar rooms, the building offers more than 40 rooms for overnight accommodation. This enables conferences or research stays of several days. The building is rendered entirely in wood - a testament to its innovative design and implementation.
Maintenance and operation of research facilities
Keeping buildings and facilities running
You do your work, we take care of the rest.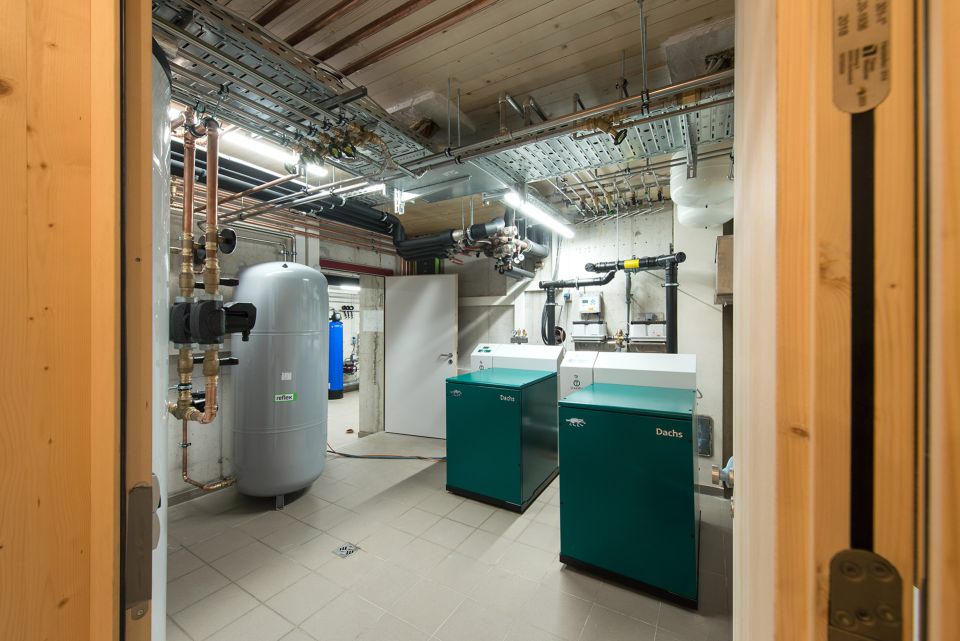 When we design and build buildings, laboratories or simulation environments, we are familiar with every detail. Where such buildings and environments already exist, we make it our business to get to know them. In both cases, we guarantee safe and economical operation.
Complex technology places high demands on maintenance. Wear parts must be replaced regularly; equipment must be serviced. Software needs updates and, in some cases, adjustments to interfaces. In addition, damage sometimes occurs.  As such, it's good to have someone on side who understands your system inside out and can ensure that it will function reliably for many years to come.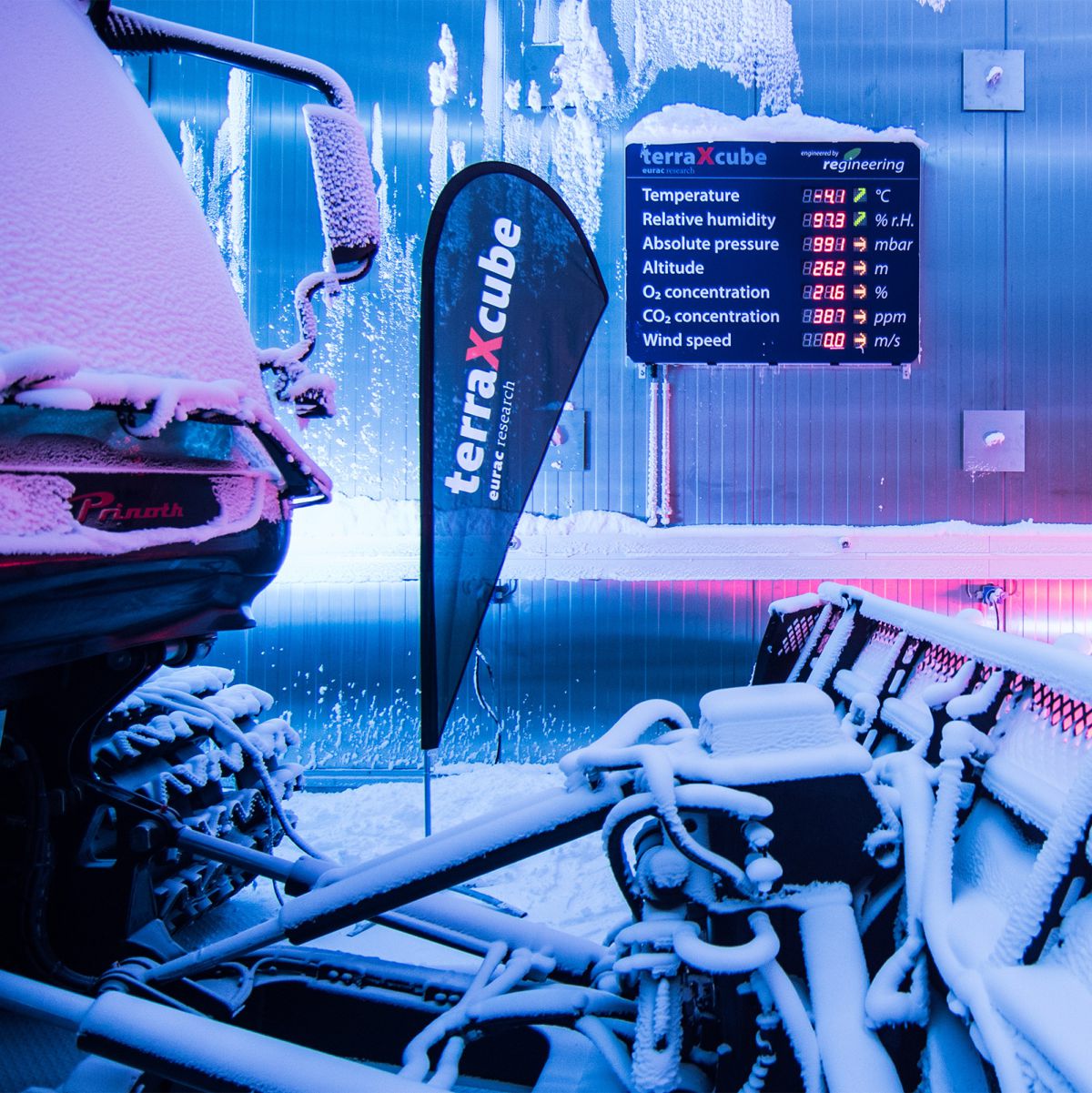 No matter whether we're supporting an acute incident in a complex research building, carrying out regular servicing or operating a climatic chamber - our service team experts are at your side. We don't rest until everything's running smoothly.