We develop environmental simulations.
---
Development of advanced technologies and special test benches
Precise simulation of conditions
because research needs precision.
We work closely with the research sector. In dialogue with our customers and development partners, we see how important precision and reliability are for the work of developers and researchers. The research is complex and costly. This is why it is vital to be able to rely on environmental simulation systems.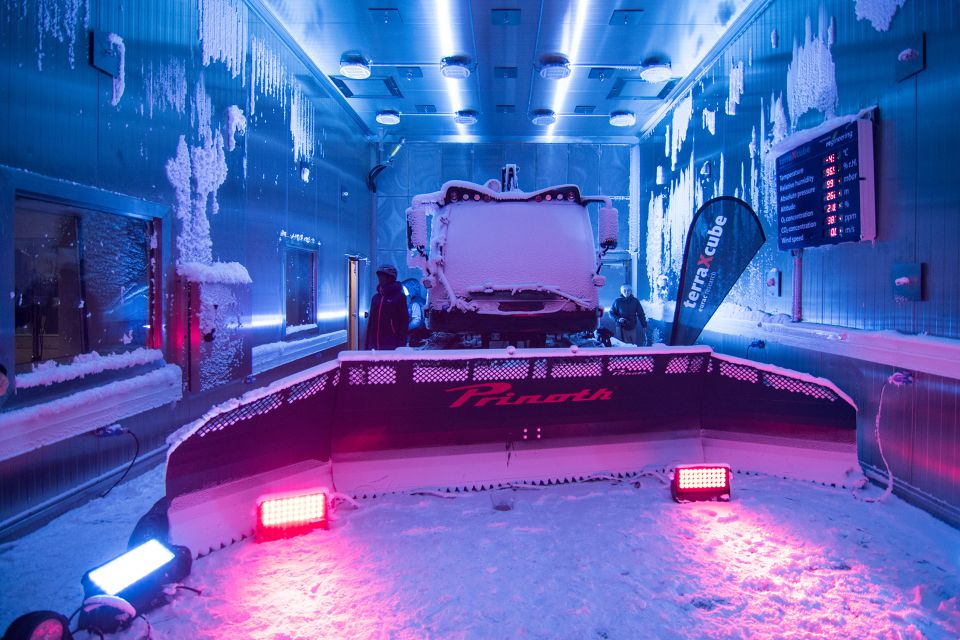 In Reinhold Messner's homeland stands the world's first facility capable of simulating virtually all environmental conditions on earth, right up to the summit of Mount Everest. It is a globally unique achievement. These conditions include sunlight, snow, wind, rain, humidity, oxygen concentration and air pressure equivalent to 8848 metres above sea level. The facility was planned and built by regineering. 
The structural work began in June 2017 and the facility opened on schedule in November 2018. regineering is proud that it kept to the ambitious schedule and budget despite the terraXcube's high complexity. In the large test room, which can be accessed by trucks, up to 12 test subjects and 3 researchers can stay for 45 days without interruption for high-altitude medical tests. It allows the following environmental influences, among others, to be simulated: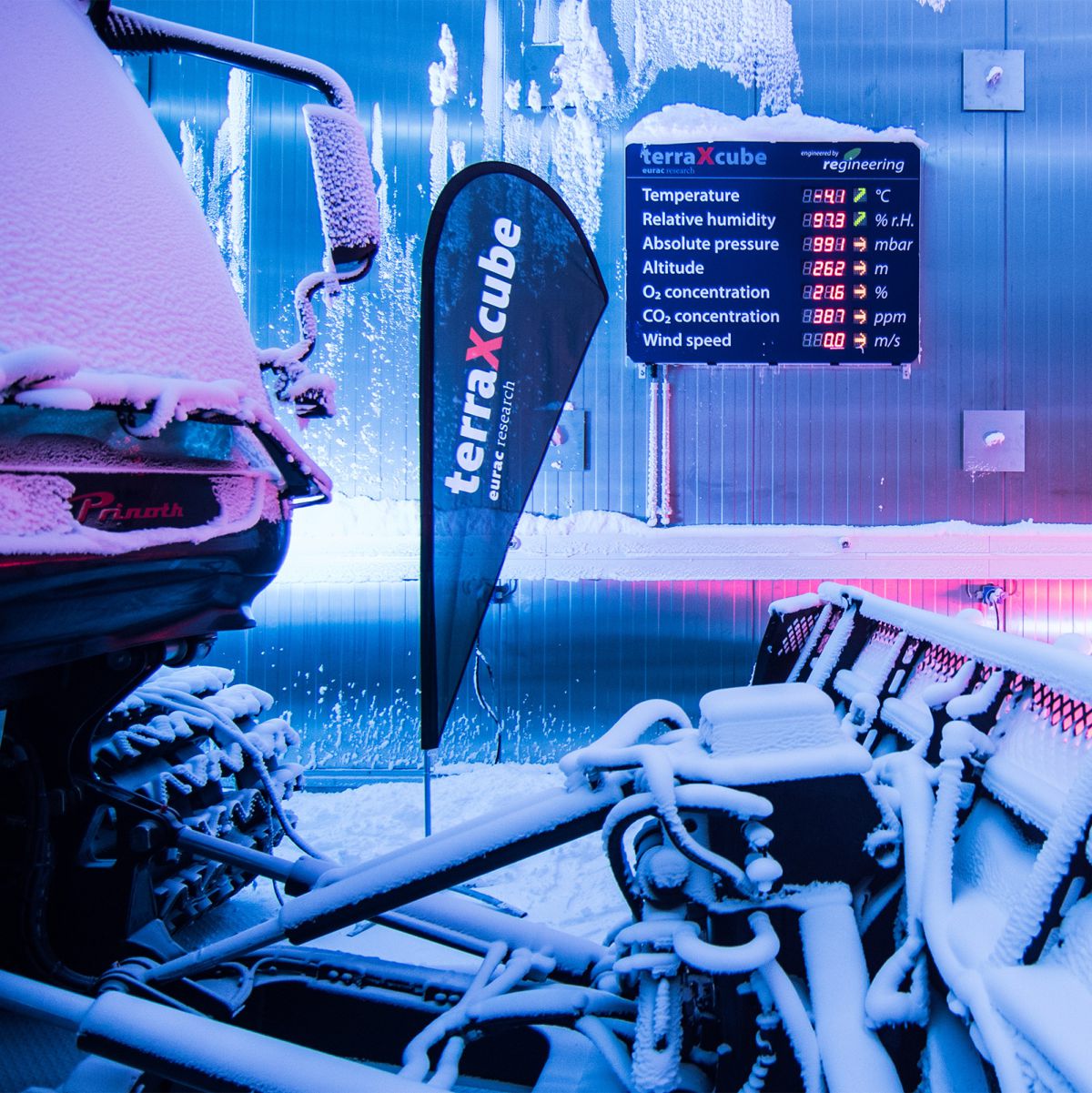 Light: fully dimmable up to max. 1000
lux for day/night simulation
Height above sea level: 300 m –
9,000 m ± 10m
Temperature: -40°C – +60°C
Wind: 0 - 30 m/s corresponding to 108 km/h
Rain: 0 – 60 mm/h
Snow: 0 – 50 mm/h
Relative humidity: 10% – 90%
O2 concentration: 6.0% – 20.9%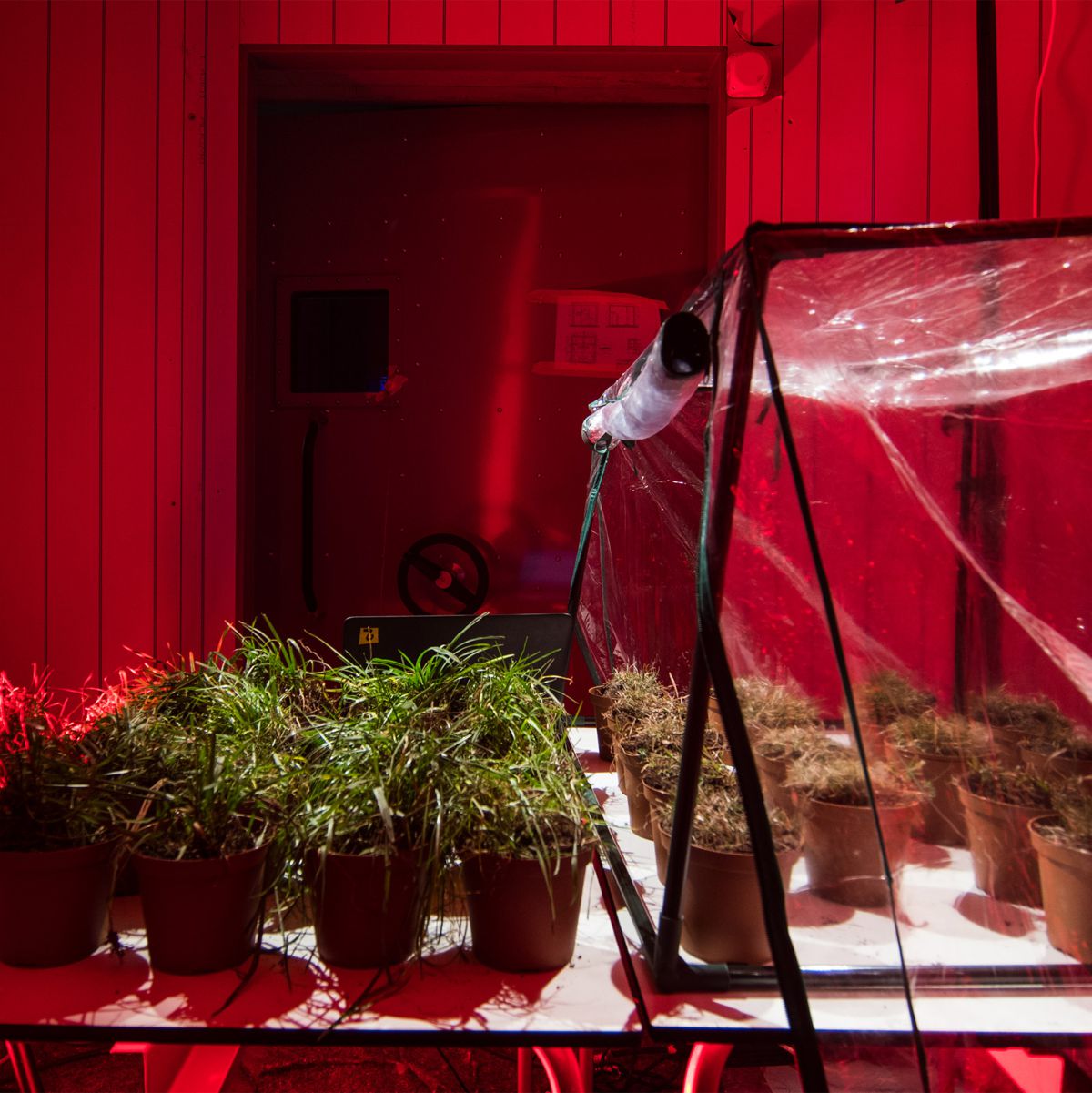 The room is supplied with water and electricity as well as with sanitary facilities. Measurement results are transmitted to the control room, which provides a direct view of the test room via several pressure-resistant glass panels. The personnel air lock makes it possible to simulate the typical climb speed for air rescue missions in the high mountains. In the medical clinic, trial participants can be medically examined.
Environmental simulation in chambers
Every climate in a single room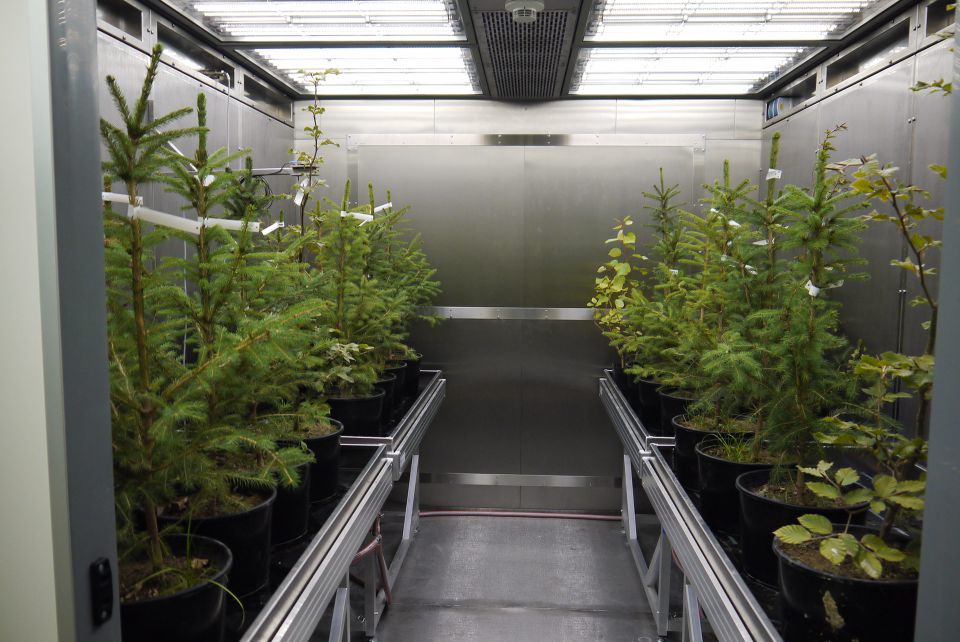 We have designed and built over 100 climate chambers and other environmental simulation systems. These chambers and systems allow the precise simulation of all common parameters, from full-spectrum light to temperature, humidity and gas concentrations in the air.
Every project is unique. Though some parameters are common to many climate chambers, there are exciting details that make each installation unique. These can include, for example, particularly precise and powerful LED assimilation lighting including UVA and UVB spectrum for phyto-climate chambers. Defined lighting conditions can be precisely specified and daylight cycles realistically simulated.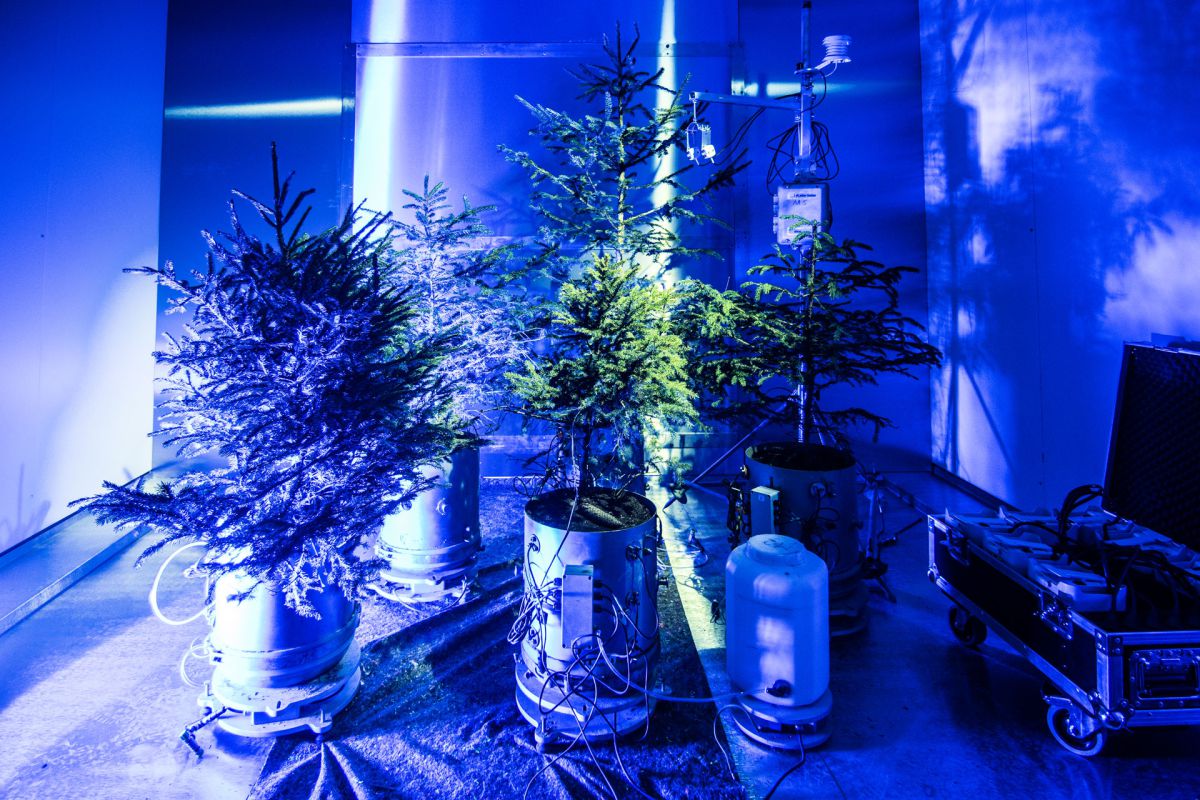 The scope of services provided by regineering GmbH also includes the equipping of climate chambers with lysimeter systems. These allow for root zone temperature control, surge irrigation for planting tables, or drip irrigation.
In some projects, components must have a seawater-resistant design in order to simulate marine environments with seawater.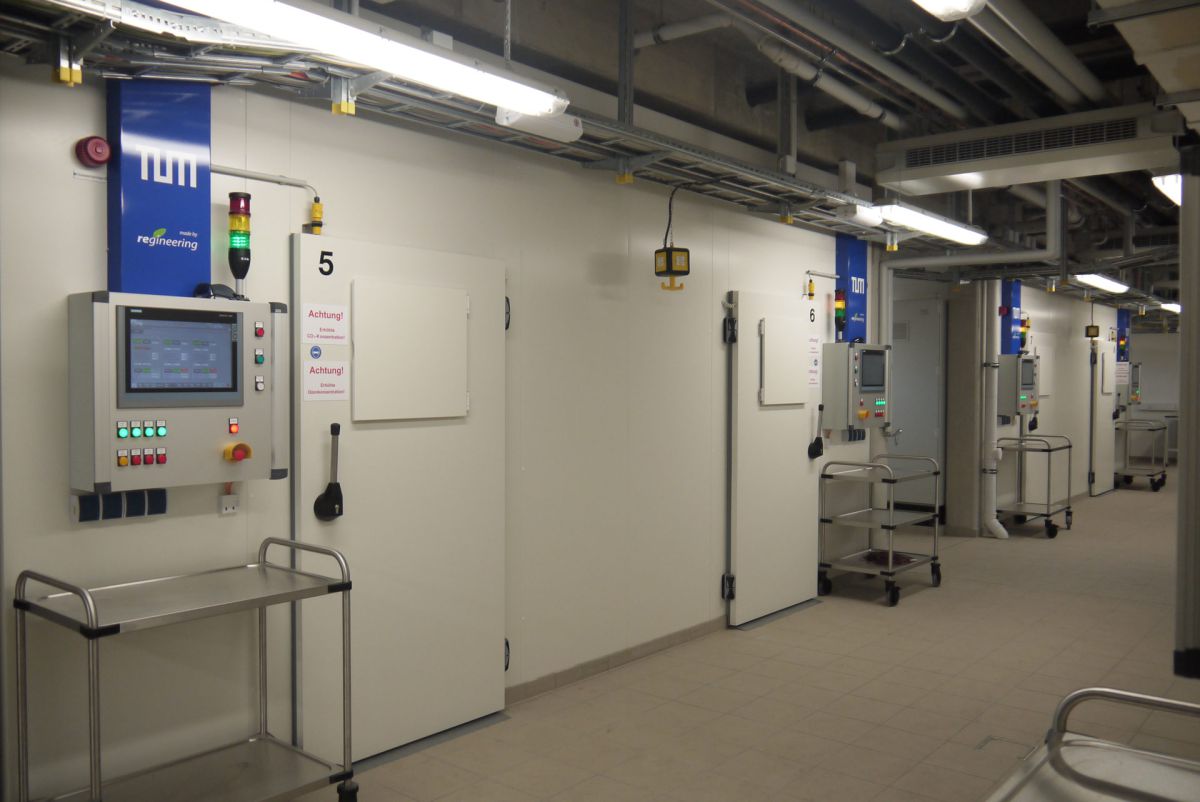 In addition to running precisely and reliably, our systems are also easy to operate. This achieved directly on the equipment itself via intuitive touch input devices. In addition, the systems can run complex programs via control computers or be controlled via the local network or the Internet as required. Data is stored securely with all the details. Ultimately, the goal is to understand exactly how the metabolic processes of plants work, how climate affects them, or how ecosystems respond to climate change. Our systems make a small contribution to this work. 
Die Kreisläufe des Lebens
In the soil and ecosystem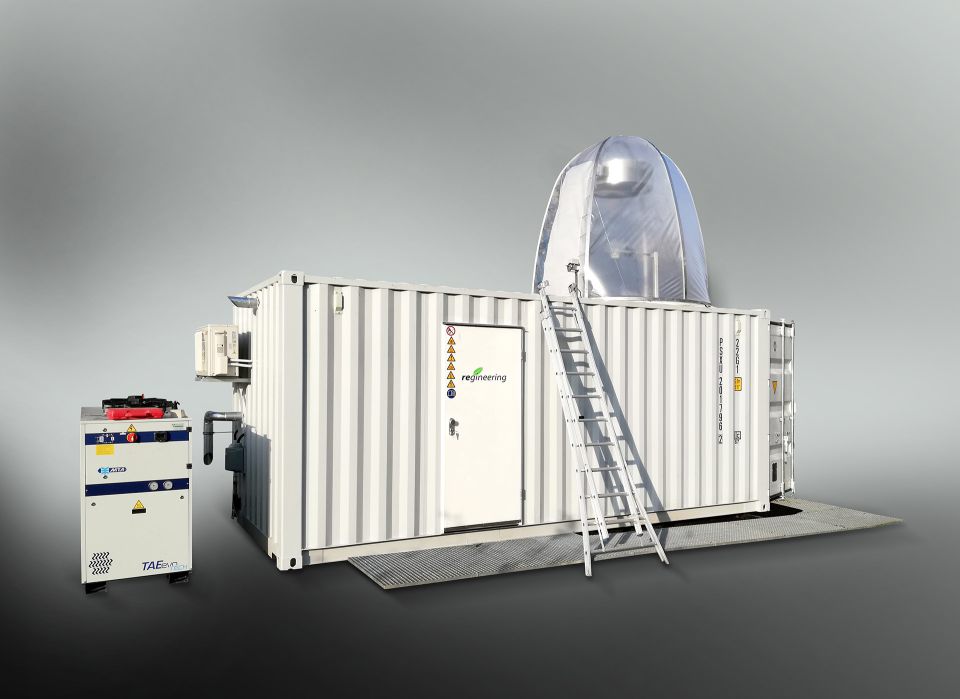 Environmental simulation systems often require special measuring devices or designs. Lysimeters, for example, can be used to precisely determine soil water balance variables; ecotrons can be used to model environmental systems. It is important to us to work closely with our clients to develop and build exactly what users need.
In addition to our products, we offer individual measuring devices for the research of ecosystem functions between soil, plant and atmosphere, so-called ecotrons. This allows to in vestigate the processes and mutual influences on the respective system of soil, plant or atmosphere in a targeted manner. The Ecotrons are developed precisely to your needs and equipped with the necessary measuring devices, e.g. to measure gas concentrations, root growth or soil moisture.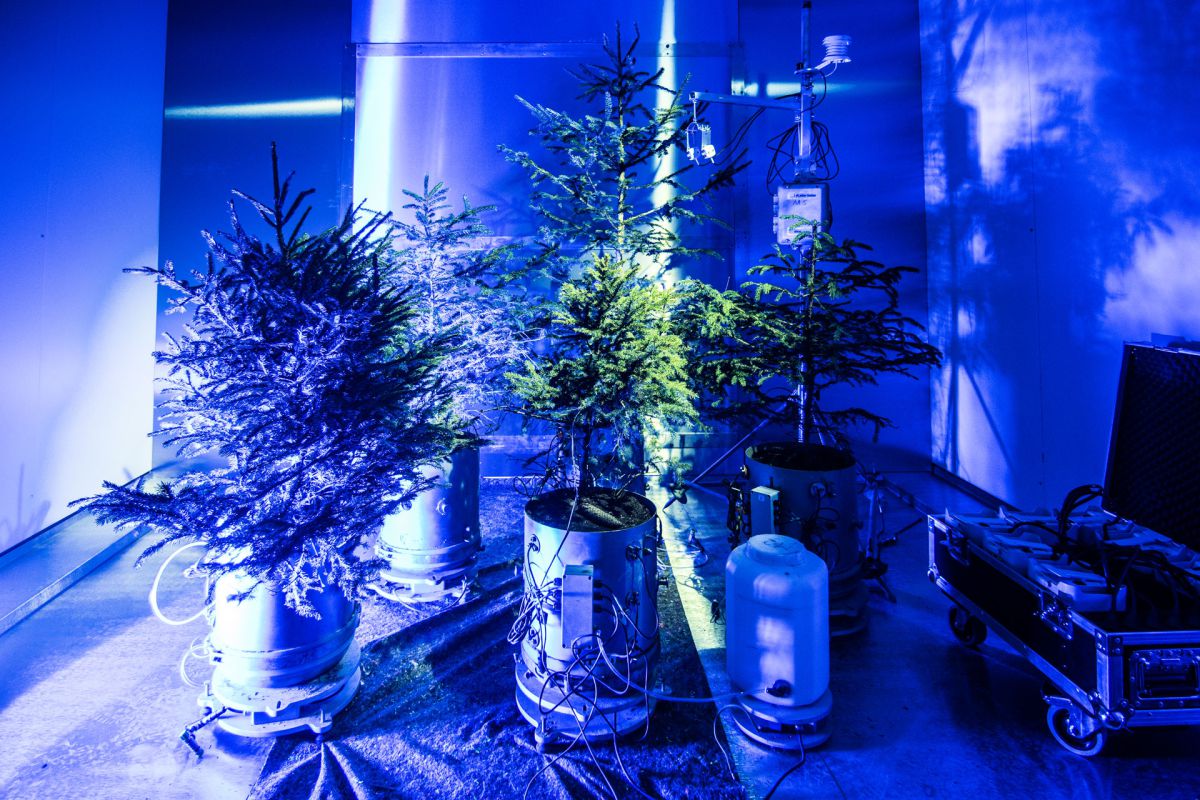 In some projects it is necessary to use lysimeters to measure the water balance of an ecosystem or of individual plants. These can be integrated directly into the climate chambers or environmental simulation environments. This enables a targeted simulation of precipitation and a precise survey of plant water demand. Integration of the leachate collection also enables to analyse the mass and quality of the leachate. Integrating the measuring instruments into the environmental simulation system has the advantage that everything can be controlled from a central location and the data is stored centrally.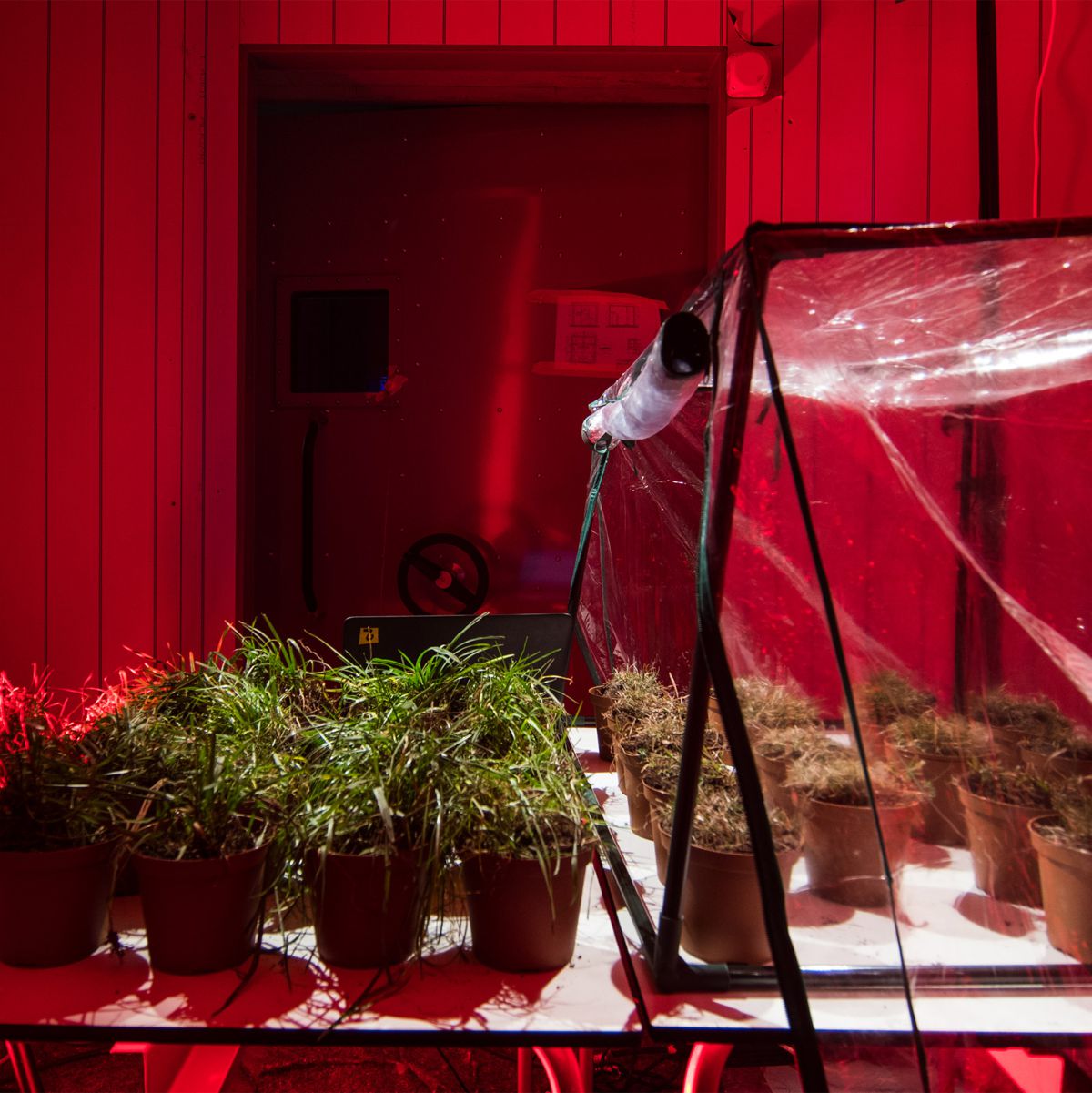 We have shown in numerous projects that we can also offer highly complex plants from a single source. In the planning and construction phase of the project, this offers the advantage that you have a central contact person who plans the entire project with you and coordinates the execution. Coordination between the companies is not necessary, interface agreements and the associated difficulties are eliminated. In addition, there is one central contact person and thus one person responsible for the maintenance of the measuring devices and the simulation environment. You take care of your complex research, we provide you with the facilities for it and make sure they run.