Research places for science
---
The best working environment for smart minds
Laboratory construction and laboratory technology for customized laboratories
Because outstanding work needs an outstanding working environment.
To conduct excellent research, researchers must have a laboratory environment that allows them to work safely with samples and chemicals, so they can perform complex analyses and experiments accurately and reproducibly. And because they work with potentially toxic, corrosive or flammable substances, the safety of researchers must be the number one priority. This places high demands on laboratories and laboratory equipment.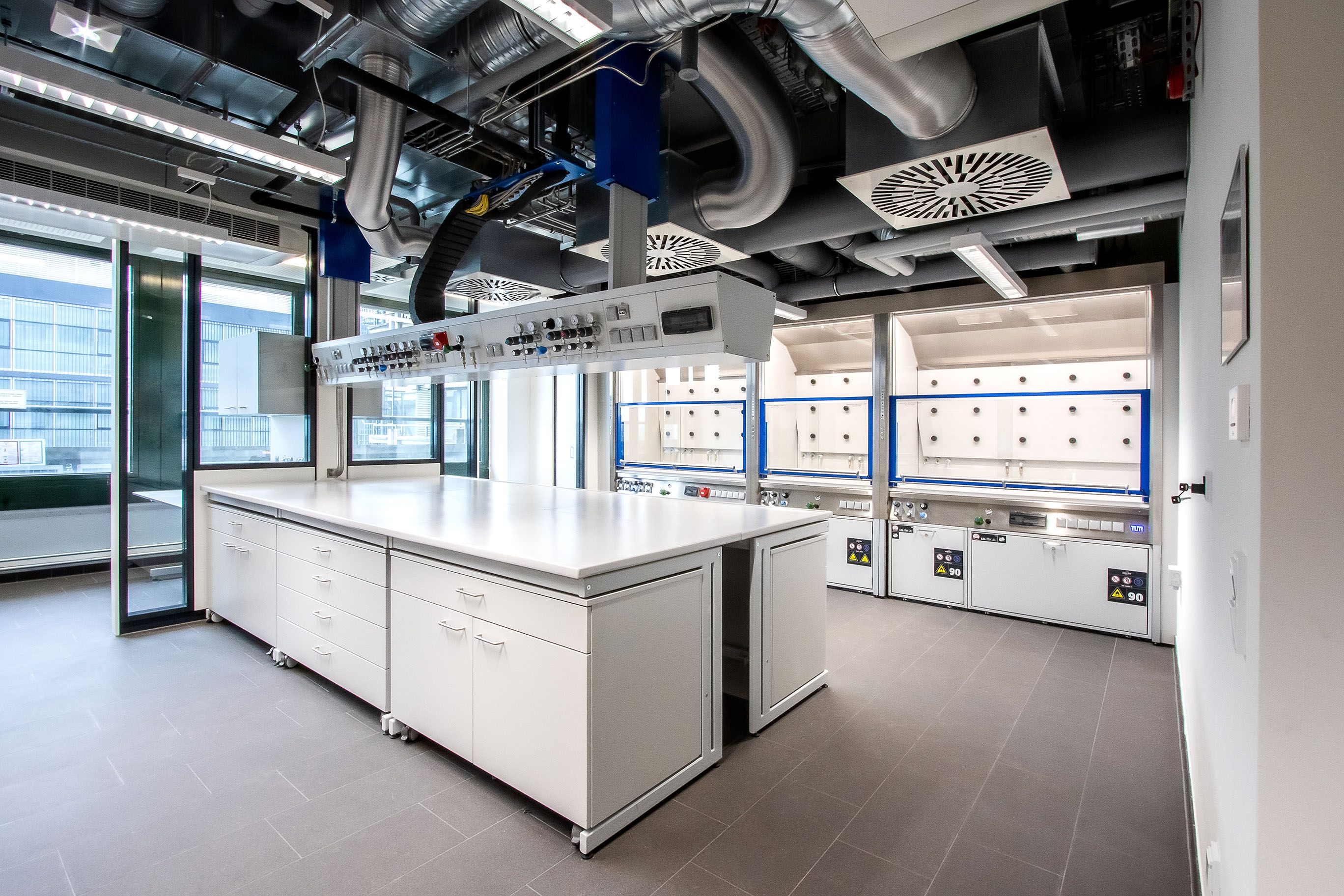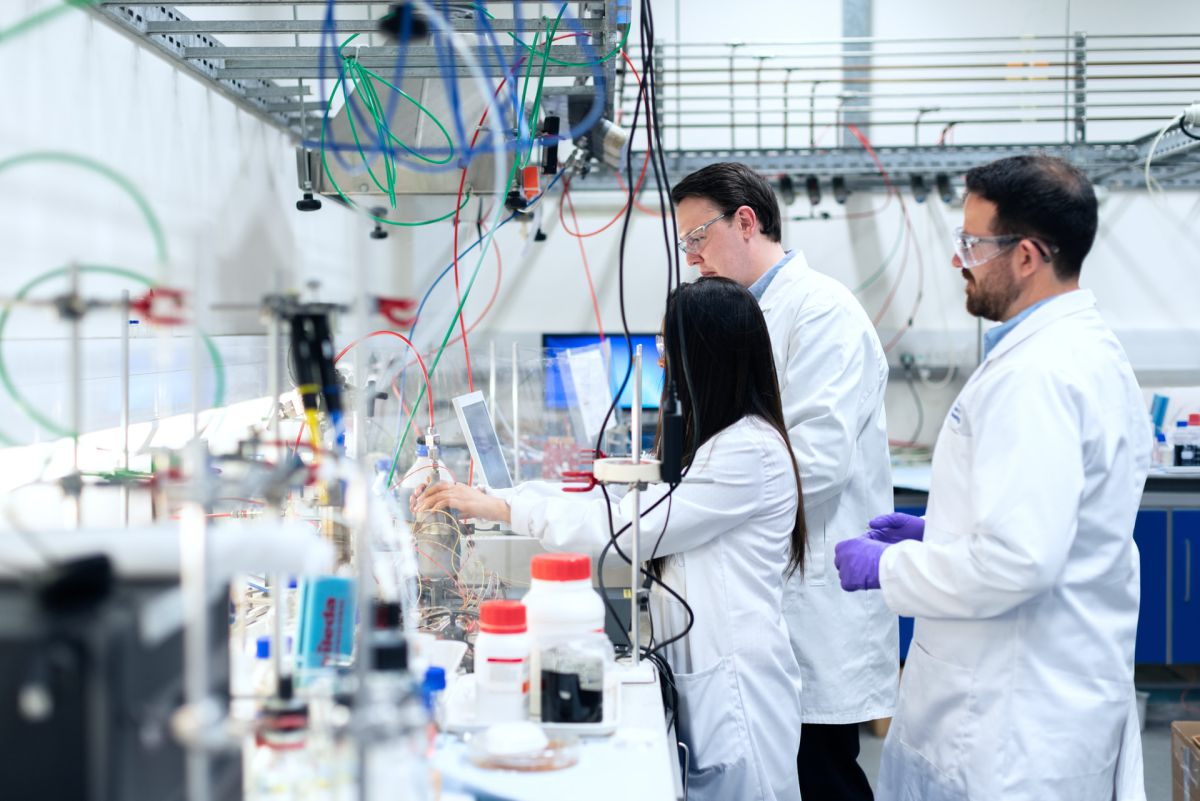 Our scope of services includes the entire construction of new laboratories, the renovation of existing laboratories as well as the construction of individual laboratory workstations, taking into account current norms and standards. We are also the right contact for special designs such as a height-adjustable service booms or laboratory workstations with unusual requirements. As an experienced general contractor in laboratory construction, we integrate the new laboratory components seamlessly into the existing infrastructure.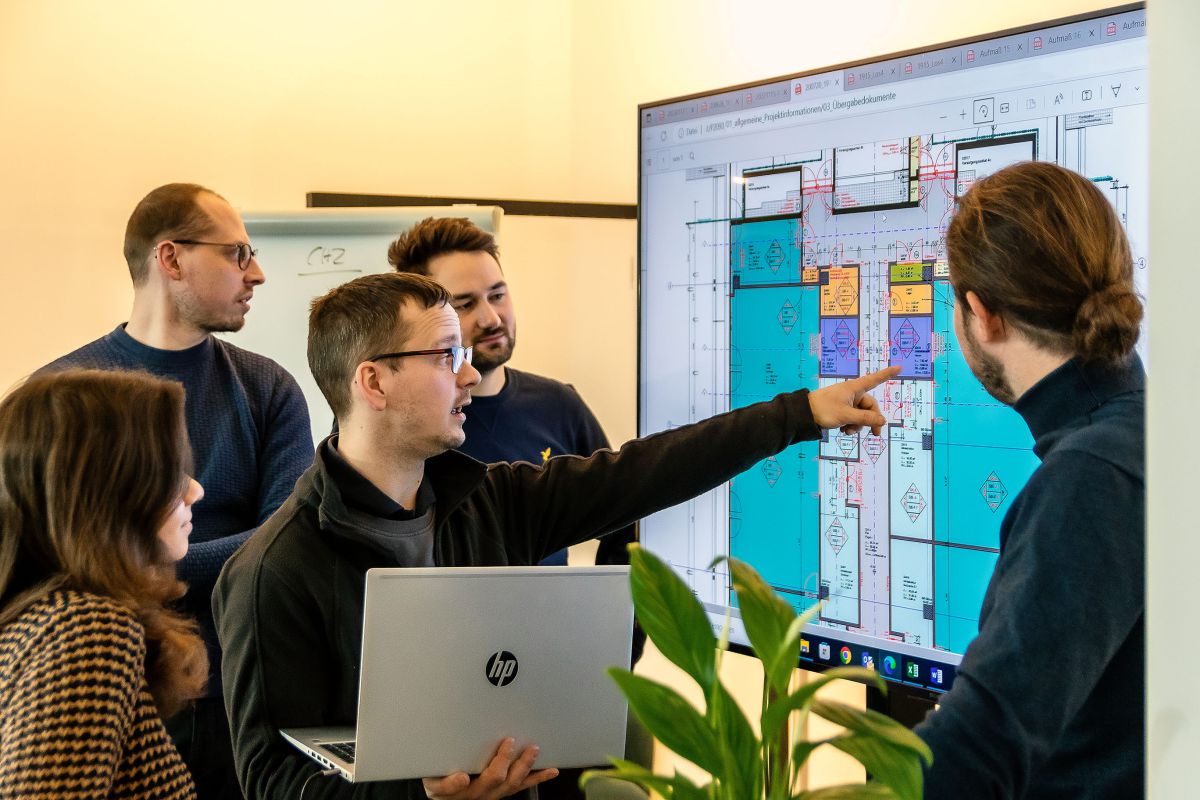 We put everything on head and hand. Because you get one head as contact person for the entire project and a company that offers everything from a single source. We have all the essential trades in-house and the team works together across the disciplines in an established manner. Experienced partners fit into our processes and are coordinated by us. The construction or conversion of laboratories is technically demanding. It is necessary to provide the different gases and liquids at the workplace and also to optimize the ergonomics. This is our demand on the result.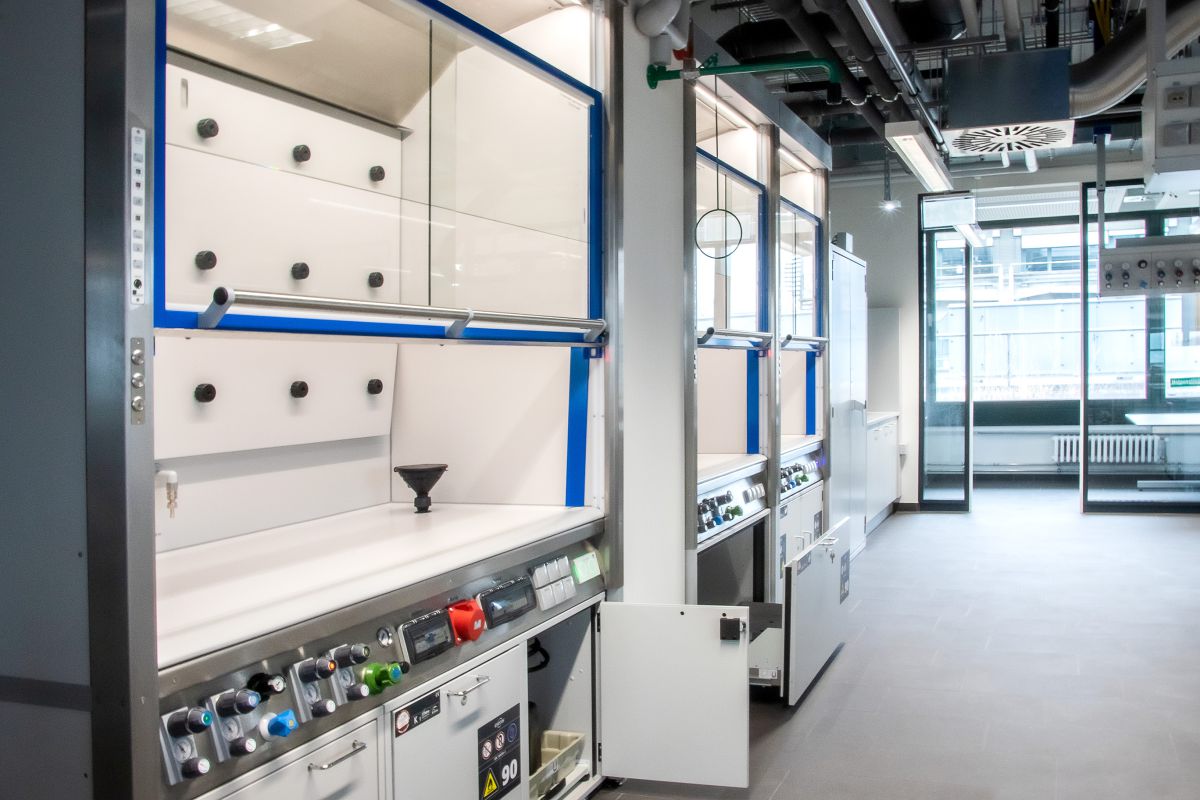 Challenges that we encounter on site sometimes give rise to completely new ideas. We develop many solutions and devices ourselves. This is also how we developed our VarioFlow fume hood and had it certified. Because that's what connects us with our customers from the research sector: We want to know exactly how things work and understand the interrelationships. Rely on our many years of experience in laboratory construction and our expertise in laboratory technology to transform your laboratory into a modern and efficient working environment. Feel free to contact us for more information and to discuss your laboratory construction projects.
Technical University of Munich
New chemistry laboratory for TUM
CH7 complex for chemistry laboratories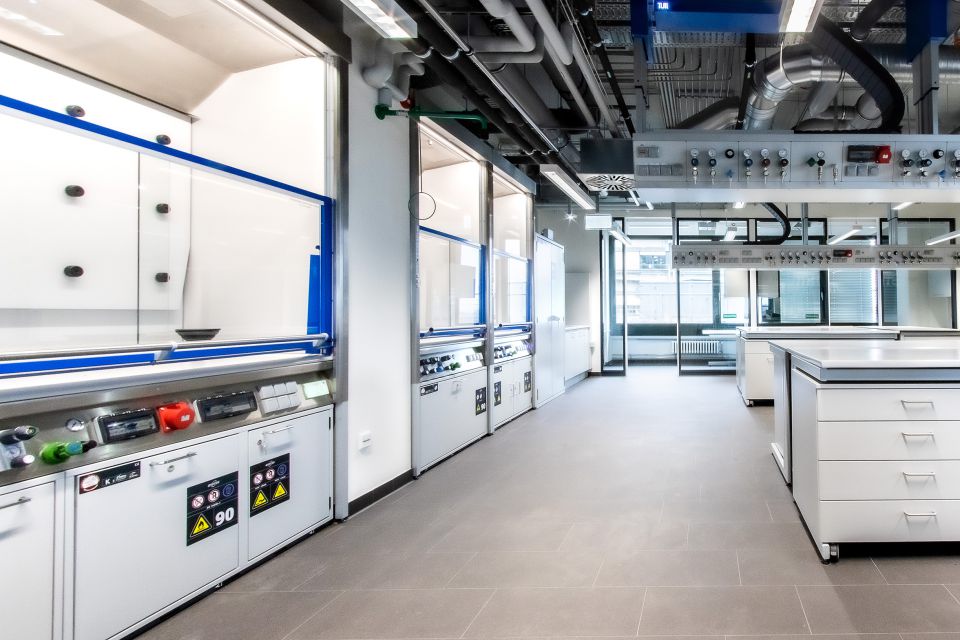 For the Technical University of Munich, we were allowed to renovate a complete level of the chemistry laboratories and office rooms CH7 at the Garching site. After gutting and deconstruct the complex to the shell, we began with the complete expansion of the laboratories and other rooms, to hand them over ready for operation at the end.
A contact person coordinated the complete construction measures on site and was present for the client at all times of the project. During the intensive rough and detailed planning as well as the design of the respective components, it was necessary to take into account not only fire protection for the building class special construction, but also occupational safety and the ordinance on places of assembly in the planning. In addition, great importance was attached to optimum ergonomics and workplace design. The extensive construction work then began. As usual, most of the work was carried out by our own employees in order to ensure optimum coordination of the countless interfaces. In addition, external partner companies were seamlessly integrated into the execution for individual trades. Thus, the floors and ceilings, the walls, but also the complete electrical system and all liquid and gas lines in the inflow and outflow were renewed. In addition, the ventilation and fire protection systems were installed.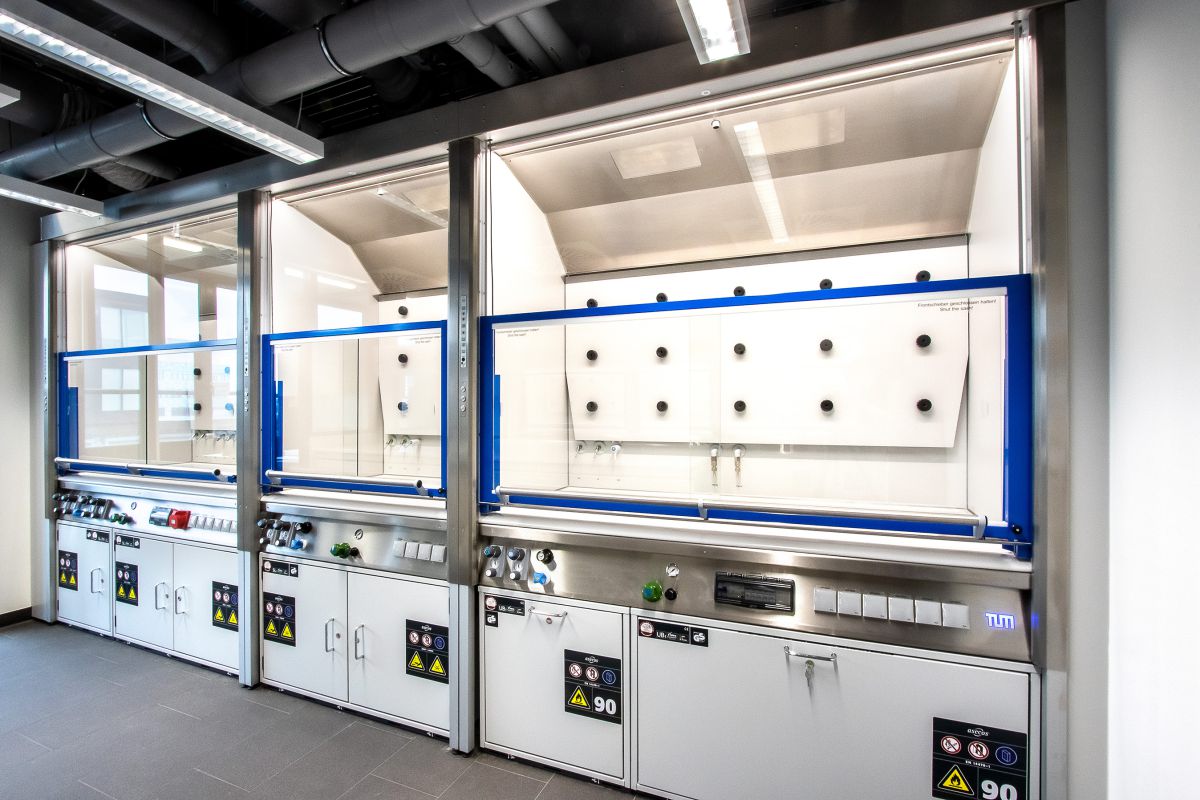 In the subsequent laboratory extension, some of our own patented or patent-pending and certified products, such as our VarioFlow fume hood, were installed. This ensures optimum conditions in subsequent laboratory operation.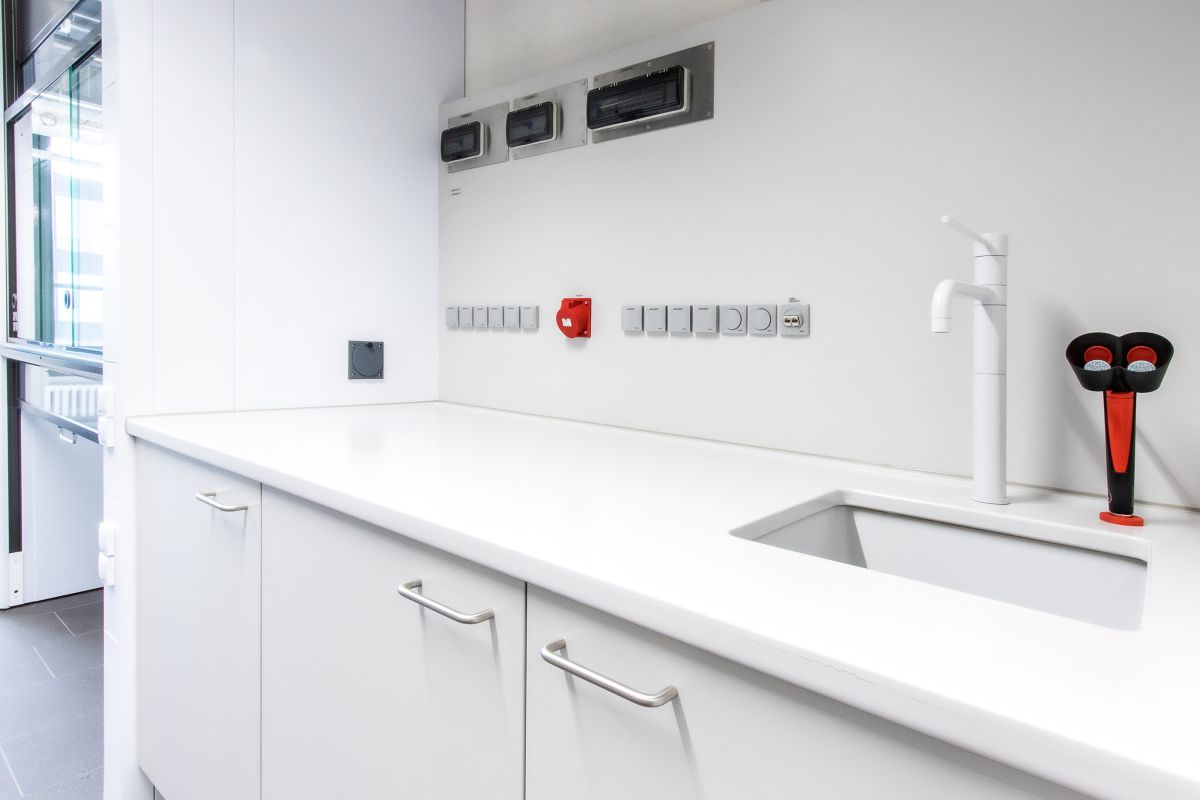 We use only high-quality materials. Surfaces, cabinets and countertops so that the laboratories not only function precisely and pass all long-term tests, but also impress visually.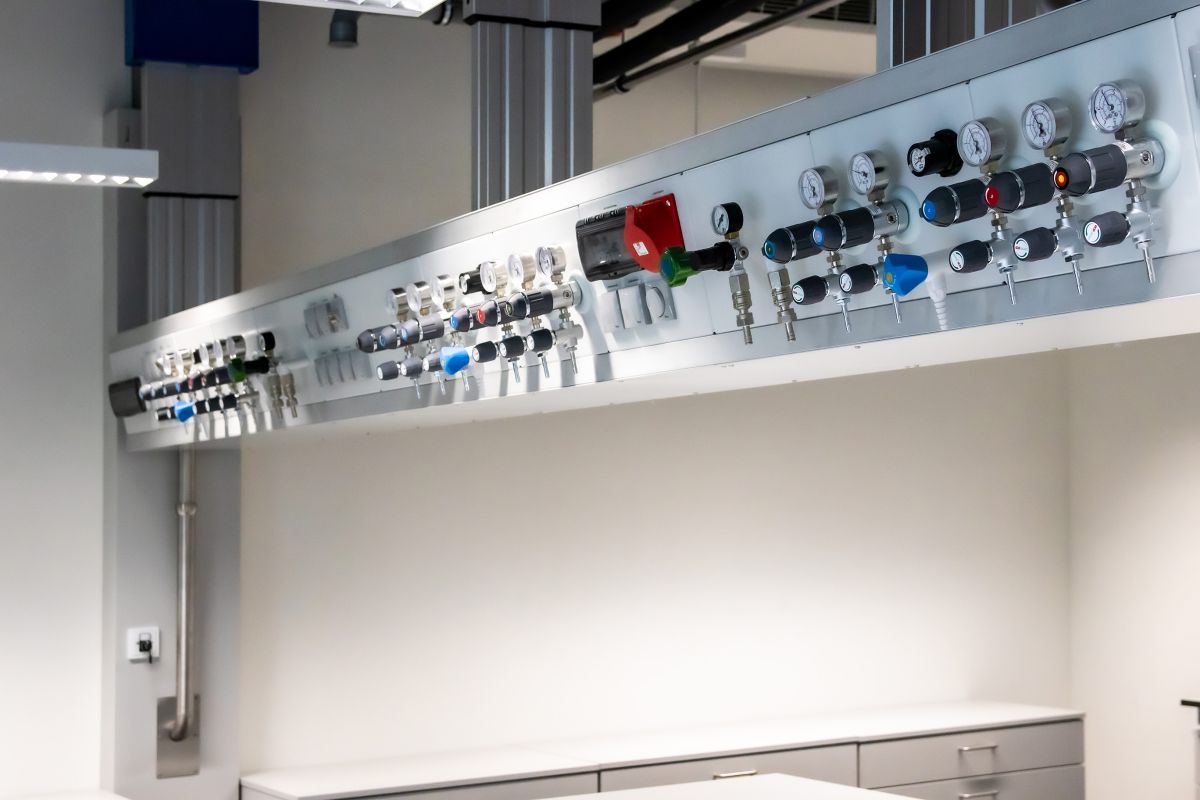 Service modules to your taste, not off the shelf. We develop and plan according to your needs, no matter which devices or services should be placed where, we create the optimal laboratory workspace.